There is one week in August when Martha's Vineyard does EVERYTHING …. The Fair, Illumination Night, the Fireworks. All the oldest and best summer Island events happen at the same time. It's crazy. The Island is packed and we barely leave home. Except this year, we got the BEST weather for the Fair! Could not resist!
So here we are! At the Grange, on our way to the
You remember I wrote about Nancy Luce? The woman who loved her chickens so much? She sold her cow at the very first Martha's Vineyard Cattle Show and Fair in 1858.🐄 Herstory!
Our Fair is all about family, food, and old-fashioned FUN!
Everything old is new again! Only thing different, they use matching plastic bags instead of gunny sacks! 
Little kids love the bee ride! And it was the only ride besides the Merry-Go-Round that looked interesting to me!
The only thing going on in my head when looking at this was No. No no no no no no no. No.🤪 Waaaay too much machinery.
This is what I like . . . the big barn with celebration of everything Home! Homemade everything!
First-prize, Blue-Ribbon fireworks quilt hanging from the rafters in the barn . . . notice the Oak Bluffs Bandstand in the lower left ~ celebrating a night of stars!
Here's the real bandstand ~ she caught it perfectly on the quilt ~ on a night of fireworks and music with children and parents dancing around it while waiting for it to get totally dark.
This is the quilt for me, I just love the tiny pieces, the WORK in it, and the amazing charm of this quilt! I don't see any two squares exactly alike! But none of the exhibits at the Fair are for sale, put away your credit card, NFS!😭
I know how it feels to be a quilt lover . . . and it's September. Something about fall and old quilts that go so well together! I found all of mine in antique stores or yard sales. My grandma gave me one that my great-grandmother made, after that I've always loved them, loved decorating with them. You can see some of that HERE.
I don't know how they could possibly judge the onions (or a cucumber, or the zucchini, OR even tomatoes), but here's first place for onions! I think it's the basket that made the difference!
I was surprised and thrilled to see the Martha's Vineyard fabric I designed a few years ago in this prize-winning toddler's romper and hat!👏 Yes, there were lots of sewing, knitting, crochet projects!
FYI, that fabric is still available at Spoonflower in three colors, and they even have it as wallpaper.💖
Back to my favorite cow. Freckled . . . and when I spoke to him, he mooed back at me. I was honored. I didn't even know I was a Cow whisperer.❤️
Can't help but picture these sliced on bread, spread with lots of mayonnaise, salt and pepper … love tomato sandwiches in the summer!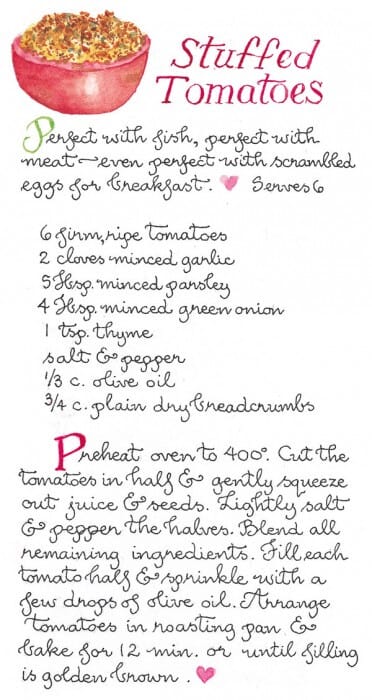 There were prize winning sheep, horses, goats, cows, chickens, and pigs ~ the kids were enthralled!
The pies, cakes, biscuits, tea breads, & muffins were all behind glass to keep the bees out of the barn! And it probably also kept them from being nibbled to death!
Of course they had all the Carny games, balloon darts, milk bottle ring toss, bells, whistles, and God only knows ~ the only problem with them is if you win and win BIG, you have to lug your winnings around for the rest of the night! "Please could you watch my banana while I ride the Ferris Wheel?"
You could always see who the big winners were! He probably gave that dog? Is it a dog? to his girl, and is thinking, "I'm not looking, someone please steal it, please steal it."😂 She's probably thinking the same thing. 
Over in Oak Bluffs, they were having the Island-Sing-Along at the Tabernacle in the Campground that happens just before they turn off the lights for Illumination Night!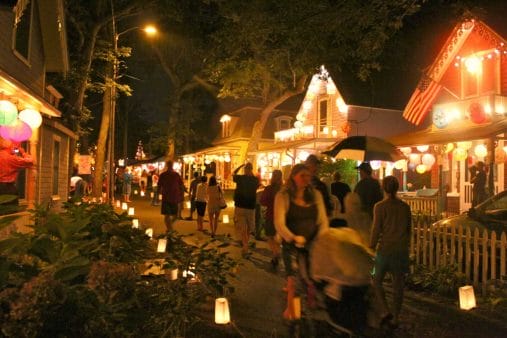 Lights go off and the people who own the little cottages light up their luminarias and lanterns, everyone strolls, oooohs and ahhhhs, while talking to the people and dogs on the porches. It's a gorgeous evening, but we were at the Fair this year!
And then back home for us!