Simplest, prettiest, easiest dessert makes a WOW at a party!
💞💖💞
 Here's how to make one of these beauties: layer, from the bottom, store-bought angel food cake cut into bite-sized pieces (or any cake, even
brownies or cookies!), then spoon pudding or custard over the cake . . .  I made old-fashioned vanilla pudding with Agnes's (from Holly Oak!) 1946 Joy of Cooking (could be chocolate pudding, could be lemon,
could be butterscotch, could include coconut), then I placed a line of cut strawberry halves around the edge with more in the middle (instead of strawberries it could be bananas or mixed fruit), and added a layer of homemade whipped heavy cream ~ then I did it all over again, ending in whipped cream . . . so it looked like this . . .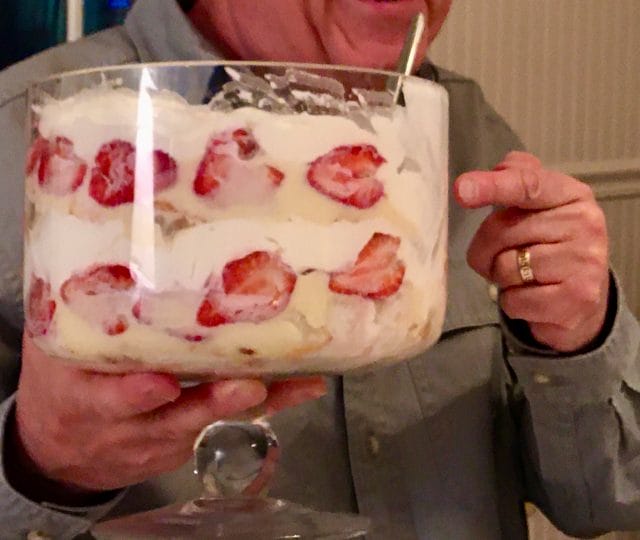 It didn't look like that for long . . . Grab a spoon! Strawberry Trifle makes everyone happy!😋
💞💖💞