It's a perfect day for a
Guess what I'm doing today (or did I already give it away)?  Something fun!  Here's your Sunday morning MUSICA for celebration.♥)  I'm meeting a new person by the name of Betsy Bray.  She's a Trustee for the Beatrix Potter Society and she is coming to our own Vineyard Haven Library to give a talk entitled "Beatrix Potter, A Woman Ahead of her Time."  Winter.  Clear blue sky.   Sunday, 2pm (like a matinee).  Library.  Beatrix Potter.  Who could ask for anything more?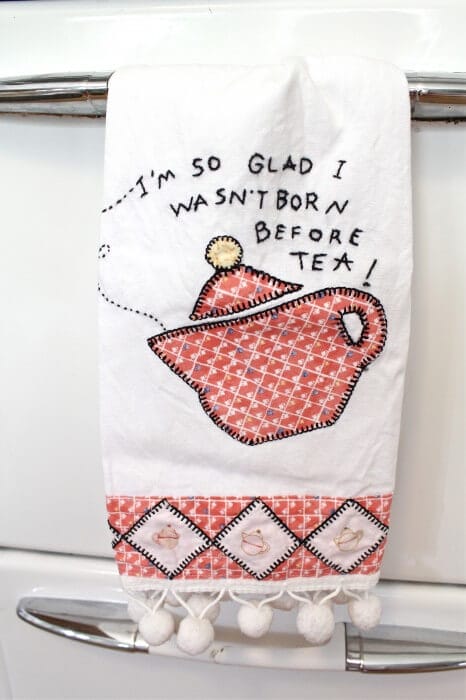 But more is what I'm getting, because Betsy is bringing along her friend Barbara, plus another associate of the Beatrix Potter Society, their North American Liaison Officer, Suzanne Terry.  Joe and I are going to the talk, then we're bringing them home (first class carriage, the Fine Romance Van); Betsy asked if they could have a tour of the Peter Rabbit Room (hope they are not expecting grand, if they blink they will miss it, probably have to take them to top of stairs one at a time due to room being under eaves and tiny), and then tea, in front of the fire on this beautifully blustery day.♥
So this morning, the big decisions are being made: what dishes to use and what to make???  The market opens at 7 am and I will be there.  Cake.  Must have cake.  Right now I'm torn between Orange Cake with Pineapple filling,
Orange-Lavender Polenta Cake, Pineapple upside-down cake (in vanilla sauce), or perhaps even tiny little Chocolate Eclairs — or Milk Cake???  Yikes!  Must narrow this down.  Imagine you are there, which one do you want?   I'm definitely going to make crunchy cucumber sandwiches.  And soft tender little egg salad sandwiches, with tiny bits of minced onion, sweet pickle relish and lots of pepper.  And slices of juicy Honey Crisp Apple.

Food is always very important, but the coup de grâce for me is, as always, which linens, which dishes???  Playtime!
Trying to decide between pink or blue dishes . . . think I will go blue.  Thinking not formal.  Too rainy for formal, must be cozy.  Cozy mugs instead of cups and saucers.  I'll take pictures and show you final layout!

For sure we'll have our special guests join the party, they are always so well mannered, nicely dressed, quiet, and they never make pigs of themselves except of course for the one in the blue dress . . .  But I better get going or all of this will be just imaginary!
Have a wonderful day ♥   Downton Abbey tonight!  How'd you like the first one?  We haven't hashed it over yet.  That's not like us.
 Sending sunshine!  XOXO