Hi Everyone!  Here I am, better late than never!  But first, yes, MUSICA. . .  ". . . Starts you asking a daisy, what to do, what to do . . ."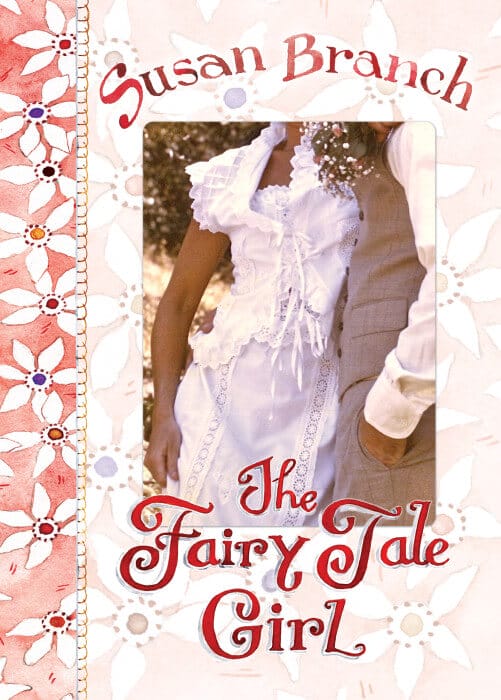 Well, shall we get right to it?  I think we should.  Because we have so many names to choose!  Vanna isn't fooling around today; she's wearing a chartreuse leotard diving outfit, she's covered from head to toe.  (LOL)  On her it looks good (that LOL would be if I was wearing it).  There's also a thin matching cape, of course, being the fashion icon that she is, a cape would  be de rigueur.  Plus her green bathing cap is covered with daisies and she's barefooted with green polished toes. I love her.  She looks like a luna moth. So here we go, the
very dramatic moment when the human moth dives high and makes the perfect  jack knife ~~~ which has JUST turned into a corkscrew before my very eyes (she's wrapped in her CAPE ~~~) and she's DOWN!  Scissor-kicking to the bottom!  Applause! Applause!  OK, give her a second, she has some gathering to do.  She's never had to get ten names all at once before!!!  Aaaaa-nd!  Here We GO!  Thank you Miss V . . . Our Number One Winner IS ~ from Scotland!  Well, That narrows it down a bit doesn't it Girlfriends?  Her name is PENNY!  Yay for you Penny!  #2 Winner is CAROLINE, of "Tuesday Tea" fame! Vanna keeps going back down, grabbing slips of paper, and handing them to me . . . Aaaa-nd,
Our number Three Winner is . . . CARRIE, of Northwoods Scrapbook!  Oh LOOK! Our number Four Winner is also from across the sea, from the Netherlands!  Her name is JESSE! Hi Jesse!
 We are the world, we are the children . . .
This is so exciting!  Almost like traveling!  Our Number Five Winner is much closer to home ~ ALICE IN WISCONSIN~LAND!  YOU GO GIRL!  AND, WINNER Number SIX is DONNA BRADLEY!  Hooray for Donna!  Oh MY, I can barely catch my breath from watching Vanna work so hard! Winner Number Seven is . . .  SNAP!  From Twistylane! (That's the name she gave, so I assume that's her name :-)).  Only three more to go Girlfriends ~ fingers crossed one of them will be YOU.   Winner Number Eight is . . . a Farmer's Daughter by the name of CHERYL!  Our winner Number NINE lives in a House in a Thicket and her name is KRISTI JALICS!  And . . . last but not least, get ready for our Lucky Number Ten.  Ohhh, It's one of our darling Dawns! The one with margowski in her email address! Hooray for Dawn!    
Well, I sure do hope one of these lucky people was you, this is always the hardest part, because you are all so wonderful . . . But, I guess that's it, Gir. . .
Wait a minute . . . that good-hearted Vanna! You might know she'd try to sneak in another name.  She just handed me a slip of paper with one more Girlfriend on it!
  Well, she went to all that trouble, I guess we can give away one more book! ♥ Let's see, our very, VERY Lucky Number Eleven is probably out in her garden, it's "MISS JEAN!"
All of you Lucky Winners will be receiving, hot off the press, signed copies of THE FAIRY TALE GIRL, the very moment they arrive,
sometime toward the end of August.  Watch for an email from me tomorrow ~ I'll write each of you so you can send me your mailing addresses so we'll know where to send the books when the time comes!
And I should also add, because I read every one of your comments, WOW.  Plain and simple. I am so lucky because I have YOU on my "Go-Girl Team," you are the best cheerleaders in the world!!! With the emphasis on the cheer! ♥ I love writing books for you! You warm the cockles of my heart.  Thank you so much for all of your kind words.  You'll never know how much they mean to me. I feel like we're in this together!

 So here's another tiny clue in the unfolding of The Fairy Tale Girl:  Remember Diana in A FINE ROMANCE?  Remember how cute and funny she was over the phone?  Making me go on a date with Joe, telling me the bathrobes were like armor?  I don't think you've ever really met her ~ so here she is, my dearest darling best friend, Diana . . . .Mas Musica
That's her on the right, with short hair, which she NEVER has, her hair is always long ~ but it's so cute!  I'm going to write her and tell her she's on the blog today so she can see how cute she is.  She's a big character in my new book.  One of the funnest funniest people I know.  I thought I should introduce you!  You're going to love her.♥
So, one more little thing before I go . . . can you BELIEVE this weather we're having now?  Wasn't it just yesterday I posted this photo?
Remember the little red cardinal in the wisteria?
The house buried in the snow . . . the 14º days and the -10º nights?  Wasn't that just yesterday?
Well, Baby, look at us now! The next time we see all that snow, it will be Downton Abbey time again!
But now, we're watering the garden . . .
And, eating fresh juicy fruit salads . . .
Walking our dirt road through the trees to the water in the morning! My very favorite thing to do.
This wild thing growing out there, subject of Morning Science, same old answer, we don't know.  We've seen "Sleepy Catch-Eye," but we don't think this is it.
Wild thing, you make my heart sing . . .
More wild things . . . these are Lady Slippers . . . related to Orchids.  Rather amazing that they sleep under the snow, just waiting for a little sun. Too much.
Here she is . . . on the endangered list because people collect them (not us, heaven forbid!) and they take a long time to grow.  We leave them right where they are. They are so dusty-rose colored, they are hard to see, we think they camouflage themselves on purpose, for protection.  (Morning Science in action.)
This, we can pick all we want!  Spirea.  My new favorite bush, great in vases.
It grows even bigger than this, and has red leaves in the fall!  How could we not love it!
 And this photo, just because.
 My book has me reviewing so many years and times of my life, I'm reminded of this sunset on the beach with the boys, Blog Daddy and Joe.  The Fairy Tale Guys.  (I'm sure they would love to hear themselves called that!)  I know my dad will love seeing this.  Look at his skinny legs!  Ha ha ha ha ~ Oh, the power.  Love you all, thank you for everything, Happy Week! xoxo Moi.