Yes, when we AC-centuate the Positive, we find we have so much to be grateful for! Some MUSICA? Yes! Not sure if you'll have time to read this today, but I couldn't let Thanksgiving go by without sending you LOVE.💞 
My house is wonderful right now, everywhere I look, pure domestic bliss.🍁 Oven warming the house, pie crust, all pinched and pricked, ready to be filled and put into the oven, music playing old songs, Little Women on TV (for old-fashioned, back-in-time, I like the black-and-white version on Thanksgiving), volume down, music up …🎶
Dish cloths washed and folded, bread drying for the stuffing. Maybe this year, more than any other, as I've stood at the kitchen sink washing dishes or watching the birds at the feeders, I've been counting my 
Getting the cranberries ready . . . 

It's just going to be the two of us, plus Jack, in front of the fire. I'm roasting a big chicken,
stuffed with my grandma's heavenly stuffing, making gravy and mashed potatoes ~ all the goodies, corn pudding and Pumpkin Pie too! Making extra cranberry sauce so we can have my delicious
And I don't even mind it being quiet here … I consider it to be a part of the blessings . . .💞
What's making it all bearable is that the vaccine is coming soon. I KNEW the scientists of the world would walk on water to get this to us as fast as they humanly could, and look at them! Heroes, like the doctors and nurses and other front-line workers, who've
stood by us, even giving up their holidays, sacrificing for us, while saving and comforting so many despite their own fears.😢 They make me cry. True blessings of Thanksgiving.🕯🕯🕯 We'll be lighting candles in their honor and saying prayers of gratitude. As for the vaccine, I'll wait until I see Dr. Fauci put that needle in his arm, but then? Oh yeah, we are having it!💉 We already have two plans set in stone: One, California, next fall, a family reunion next to the creek, big long table, lots of delicious food, and us, sisters, brothers, nieces, nephews, grandchildren, in-laws, out-laws, together at last, in honor of our mom/grandma, and OMG: HUGS galore. Eeeek. I can't wait. I will NEVER take a hug for granted again! The other plan involves a ship across the Atlantic!🚢 Everything to look forward to. And in the meantime . . . a long dreamy winter . . .
We're all hunkered down here, storm windows are on, wood pile is stacked, it's brisk and beautiful on our walks ~ when we get home, I make tea, Joe makes a fire, I carry my tea to my studio, and paint. I just did this portrait of Beatrix Potter, for the HERO page in my 2022 calendar, you know I love her. Watercolor brush, swirled in water, ringing the side of the dish, dipped in paint, swooped across the paper, spreading color any old way it wants! Portraits are my favorite thing to do, and slowly but surely, over the years, with lots of practice, I'm not unproud of them! Practice is the miracle ingredient.💝
I still don't understand how this art thing happened, but OH! Thank you!🙏 I am so grateful!
I've been busy reading my quote books and painting what I love, no real rhyme nor reason …
I'm going to do lots of meditation this winter, make myself strong, mentally and physically (at least for my age and weight class🤐), so when the time comes I will be READY!🤸🏾‍♂️
So I have a surprise! FINALLY. The new puzzles were just shipped to
the Studio and they sent me samples! I HOPE they make it to California by the end of next week! Trust me, the MOMENT they arrive, Sheri and Kellee (they've been working out to get ready) will SHIP like crazy! 💌 I am so proud of these two women, such hard workers who love you ALMOST as much as I do. You can tell by how they decorate the packages they send you! Big pats on the back and "thank you" to both of them!💖 Something ELSE I am grateful for!😘
Of course I opened the box and spread out the pieces. I love it. Perfect for winter. Talk about a meditation!
Couldn't wait to get started…See I have all the border pieces in a pile? SUCH a sense of satisfaction when you find a piece that FITS!
And look at this darling new thing! Janie, our creative Girlfriend who makes all our bunting and banners, made these for us! A few of my new books, Home for Christmas, came from the printer damaged … so we decided to recycle the pages and make them into limited edition Christmas trees! And Janie made them for us!
Kellee and Sheri packed them three-to-a-package . . . Two for you and one to tuck into a Christmas card!🎄
Mine are already hanging from my kitchen windows!
Something else, I've started putting my Yard Sale on the blog as promised ~ all things I love, some of them you've seen before, some of them I've had here, and some I collected on our cross-country adventures … To view them, click on Shopping at the top of the blog page, see the list on the left? Scroll to the bottom and click on Vintage. This way, we can shop our way across country next fall and can get MORE!
And, mark your calendar, because on December 6th at 4pm EST, I'm
doing the very last virtual event to celebrate my new book Home for Christmas ~ it's a Christmas Tea, hosted by the wonderful independent bookstore in Plainville, MA called An Unlikely Story! And guess what? These generous people are doing it for FREE.❤️ You don't have to buy anything to join in… which means you can ALL come, even if you live in Canada or England or Norway, everyone is invited! If you DON'T have a book, or maybe even if you need to buy books for winter or for Christmas gifts, please make a list and consider purchasing your books from them if you can! Never did "shopping small" mean more than it does this year. HERE'S where you go to sign up!
Well, time for me to go. Here's a view of our wild turkeys, flaunting themselves the day before Thanksgiving! They know they're safe with us!🦃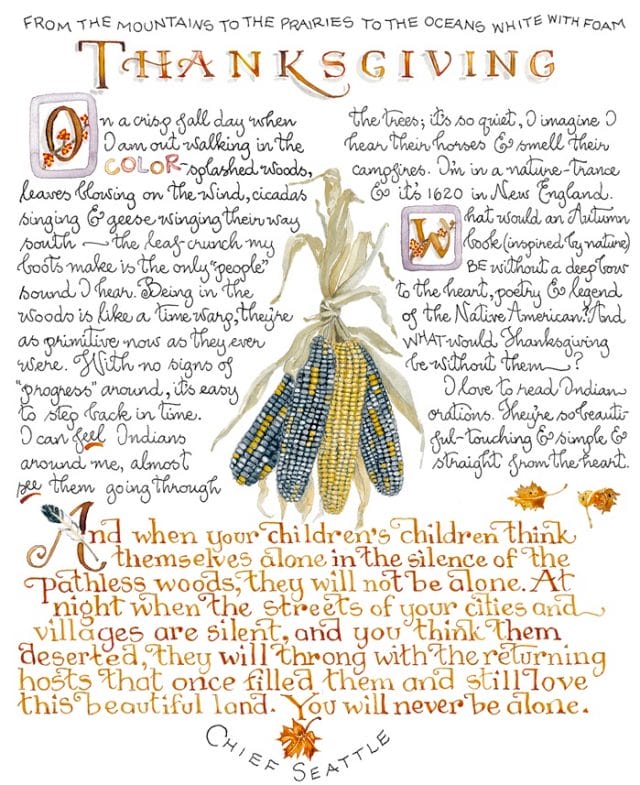 Well, Girlfriends, time for me to put on my apron! Tomorrow we will toast you, our family and friends, and the coming new year. We'll count our blessings out loud and say prayers for those who've lost loved ones, and for those across our country who are facing food lines. Please find a way to donate if you can ~ these lines won't end at Thanksgiving and you know, it could happen to any of us. I have every faith that we will come out of this thing better than ever.❤️ Happy Thanksgiving!