Hi again!  I'm baaaack!  I brought photos!  You all are so much fun, thank you for the recipes and all the good comments. ♥ I liked "'maters!"  I need to print out some of those recipes!  We got 'maters by the way, plums and peaches too, corn, and lobster. I've never seen the Farmer's Market so beautiful!  I have about 20 min. to complete whatever I'm going to do here, because Joe is boiling lobster water right this moment.  And I definitely brake for Lobster.  So here goes . . . First off, the 'maters!
Every kind, heirlooms too, all vine ripened.  Everything was so colorful today, look at this below . . .  just back your truck up and you're ready to go!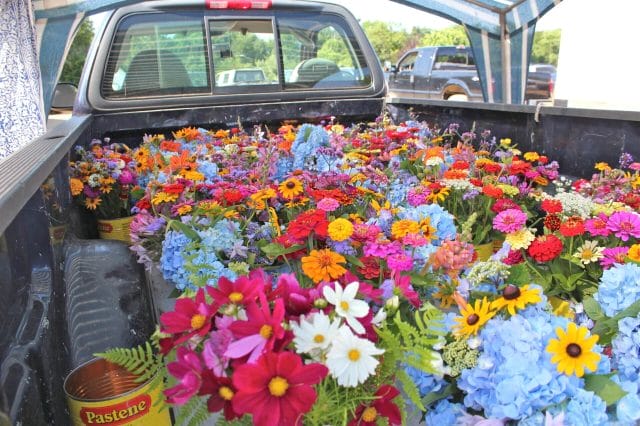 "Earth here is so kind, just tickle her with a hoe and she laughs with a harvest." ♥ Douglass Jerrold
Our farmer's market is traditionally held next to the old Ag Hall…
Yes, please!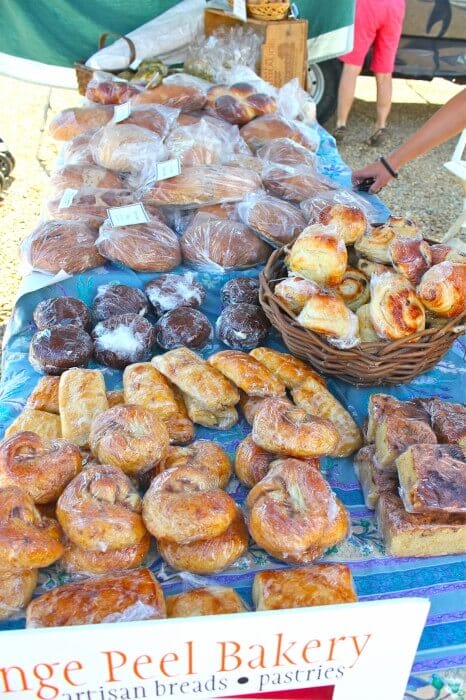 We'll take two of those in the basket to go!
Irresistible, kids hovered over this one!
Sweet peas, my favorite flower, I wish this computer was scratch and sniff, just this one time!  Sweetest smell in the world.
Rhubarb!
Honey too . . .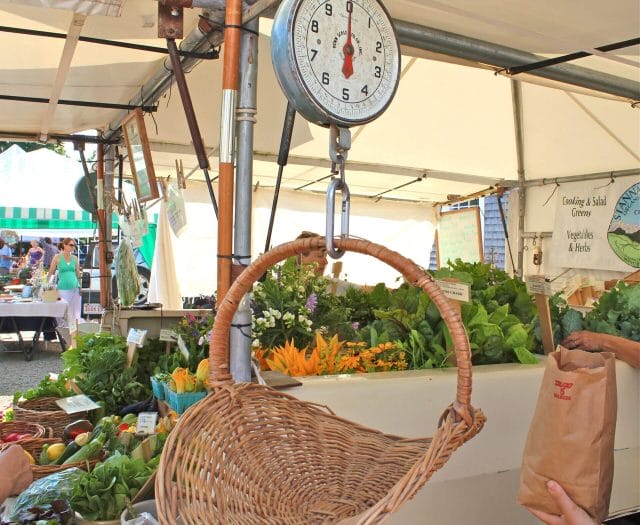 Weigh your things the farmer's market way!
Fresh and beautiful, such a country we live in! Lemon thyme, nasturtiums, basil, squash blossoms, every wonderful thing. ♥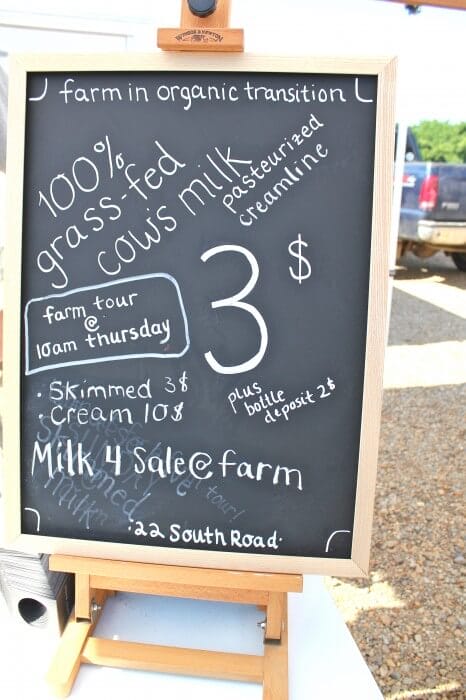 And then this, milk with the cream on top! My cup runneth over!
Some of what we got . . . and now, you know what . . . gotta go!  Happy weekend girlfriends.  You light up my life!  ♥ xoxo Susan