Hello Darlings! I hope you're hungry . . . and just in case you're all worn out from working waaaay too hard, listen to this 🎵 MUSICA  ~ I promise it will put you right back into your happy place.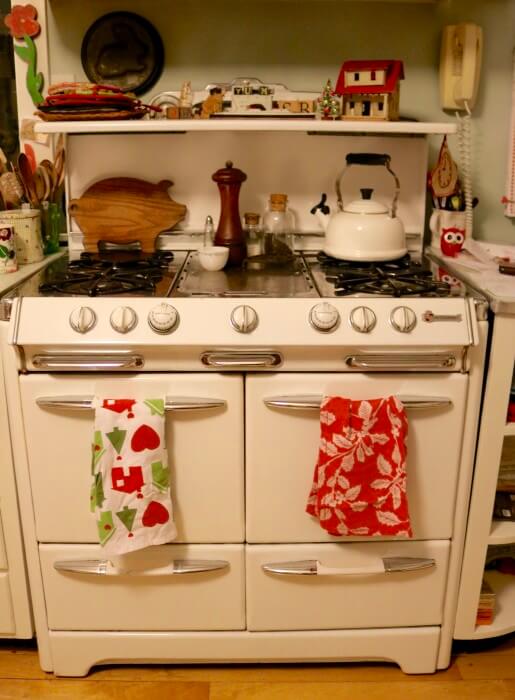 I got the nicest mail today. Two letters, one from Mallary and the other was from Maeve. You don't know either one of them, but the first time I heard from Mallary, she was 12 and she wrote to tell me how much she loved my Summer Book. The second
time she wrote, she was 21, and it was all about Girlfriends Forever, now, she's 30, and she just finished Martha's Vineyard Isle of Dreams. Isn't that amazing?  And I recognize her handwriting! I love hearing from these young ones who've grown up and still write me every once in a while. Maeve, who wrote me when she was 15 to tell me how much she liked A Fine Romance, is now 18! She still decorates the pages of her letters with her art, and wrote to tell me how excited she is to be going to England with her girlfriend next month. I think I'm almost as excited about her trip as she is! This is just one of the many reasons I love my job. I am so inspired by these letters. They are the perfect Christmas gifts for the heart, for my heart. 💖 And now I have a gift for you…
Here we are at the stove (big hint) … I'm always changing the decorations on the shelf, right now it's decorated with old children's blocks with JH on them on the left (for Joe), a Beatrix Potter person (The Tailor of Gloucester), my fiber-brush dog that seems never to leave the stove shelf, the good ship Queen Elizabeth wooden model given to us by our friend Carlton, a little toy stove in the back with YUM vintage scrabble letters on top (its kind of permanent too), and in front of it is a fiber-brush hedgehog I got in England; then my SB stamps, and my little house that comes out every Christmas, with lights and a cardinal in the upstairs window.
Here's a close-up of the little house. This is one of the most rickety things I own. The roof wants to come off, but I am TLC with it. I rescued it from antique show here on the Island. I wish I knew who constructed this little homemade thing.

So anyway, the reason we're at the stove, is because we need to turn it on very low, because  the short ribs I ordered at our market finally came in and I made them for you! This recipe is such a keeper . . . Delicious enough for a dinner party, wonderful for an evening at home, total comfort food for a long dark winter, but also gluten free! And SO fast, maybe 15 min. to throw all the ingredients together, then, seven hours later, you make a salad and rice, and you have a masterpiece of homemade goodness on your hands.💗

But, while cooking, I wanted an old movie to keep me company ~ the 1944 version of Jane Eyre makes the most perfect background noise for what I had to do in the kitchen . . .
This recipe for Spicy Short Ribs can be made in a crockpot or in the oven. Since I finally realized (after turning my cupboards inside out) I left my crockpot in California, I made the executive decision to use the oven. I've had it both ways, crockpot and oven, so whichever works best for you is fine.  If you use a crockpot, it should hold at least 6 quarts, and be set on low heat. In both cases, cooking time is 7-8 hours. I'll put the recipe at the bottom … but in general . .  . You start with a half cup of beef broth in a medium bowl. I use this stuff in the jar (½ tsp. mixed with 1 ½ c. boiling water) because I think it tastes better, but you can use canned broth if you like.

To the beef broth, add ½ c. soy sauce . . . and then . . .
. . . ¼ c. firmly packed dark brown sugar, all broken up and sugary in the liquid. Doesn't this sound delicious so far?
Then you peel 2 large garlic cloves . . .
. . . and put them through a garlic press into the liquid . . .

Now take an ordinary teaspoon and use the bowl end to scrape and peel a knob of fresh ginger . . .

Mmmmmm, mince and measure out one Tbsp.
From corner of eye, notice quick movement outside kitchen window, look up, and see this! Grab camera and get picture!

Calm down and add the minced ginger to the liquid . . .

And then whisk in a teaspoon of dark sesame oil . . .

And add a teaspoon of red pepper flakes (this is optional, but no one I've ever made this for thought it was too spicy, it has a nice heat, but it's up to you).
Whisk it all together . . .
Pour the mixture over five pounds of short ribs … with a wooden spoon, move them around to get a little sauce on all of them, cover tightly and cook 7-8 hours at 250 degrees in the oven, or on low on the crockpot.  When done, the meat will be falling off the bone, and almost melt in your mouth in a lovely little gravy. A half hour before it's done,  mix well 2 Tbsp. cornstarch with ¼ c. water in a shaker jar and stir it into the sauce in the pan. Bring to boil over high heat, then reduce to simmer for last half hour. Make white rice… squeeze juice of one lime over the rice. Serve the ribs sprinkled with sesame seeds and chopped green onions.  
My shadow sits on the counter and watches over all, he's my quality control officer.
Hardly any dishes!
And so, while that cooks, I thought I'd show you a few of my decorations … I found this man-in-snow glass in an antique store and he always gets to be front and center.
. . . love the white and sparkly bits in the living room . . . although later we put lots of greens on the mantle to go with the shiny things.
Joe-elf has been busy making wreaths and cutting holly . . . he tied together backyard greens for the kitchen door. That door is on its 167th Christmas!
Loving our Christmas cards, some from YOU, now mixed in with family photos . . .
Honestly, have we really changed that much since we were children? I still hear those elves whispering!😊 I know you do too.💖
That's my brother Jim on the left, then me with the freckles, then Stephen in the leather jacket, and Chuckie in the jumpsuit. None of our children ever really liked Santa or the Easter Bunny. Once we got there, it was quite frightening to us really, but we knew we were children, and we knew it was our job to get our picture taken with this guy every year!
It's starting to get dark, and so I lit the new candle in the votive given to us by our dear Mother Seraphima and the darling Sisters (a story I'm saving for very soon!) when we went to visit them last week . . . this was yesterday. TODAY our day is longer! Winter solstice is behind us and we have MORE LIGHT. (It's almost spring! Kind of.)
Dinner's almost ready, light the fire, honey . . .  make it hygge in there!
And here we go … I made rice, drizzled it with lime juice, put the sesame seeds on the beef, and added chopped green onions over all … My husband loved it. He had a forkful of beef, all dripping with gravy which he ran through the tender white rice, picking up some crunchy green onions along the way, and now he likes me better than ever. This is the kind of Christmas I like.
All my very best to you and yours, God bless us one and all! Thank you for another wonderful year of Girlfriendhood ~ It's been amazing!  Don't forget to slow down time a little bit, take a little for yourself these next few days, a cozy nap, lunch in your favorite place, a walk to look at the sky, a drive to admire the lights.  While you're passing out the nurturing for your friends and family, for your house and your petty pets, don't forget to give a little to you. 💞 I'll leave you with one of my favorite quotes: "And now these three remain: faith, hope and love. But the greatest of these is love.💗 1 Corinthians 13:13 💖 Lucky, lucky us. XOXOXOXO
S P I C Y    S H O R T    R I B S
½ c. beef broth
½ c. soy sauce
¼ c. brown sugar, packed
2 lg. cloves garlic
1 Tbsp. minced ginger
1 tsp. dark sesame oil
1 tsp. red pepper flakes (opt.)
5-lbs. short ribs (w/bones) cut into 2″ pieces
2 Tbsp. cornstarch mixed with ¼ c. water
4 thinly sliced green onions
1 tsp. sesame seeds
2 c. white rice cooked in 4 c. salted water
1 lime (juice for the rice)
Preheat oven to 250 degrees … or put your crockpot on low. You need a 6 qt. crockpot or dutch oven. Whisk together first seven ingredients. Put the ribs in the pot, pour liquid over and be sure to get sauce on every rib. Cover tightly and cook in slow oven or crockpot for 7-8 hours.  A half hour before it's done, mix together the cornstarch and water in a shaker jar and pour into sauce, mixing as well as possible. Cover dutch oven and bring to boil on stove burner, then reduce to simmer, for ½ hour. Or cover crockpot and put on high for ½ hour.  Make fluffy white rice, and squeeze juice of one lime over the top. Serve beef with gravy and rice. Garnish with green onions and sesame seeds.♥️