Hello darlings, wow, how the world has changed since we last met! Go make a cup of tea, something that soothes, come back, cuddle up in front of the fire ~ tomorrow is the luv-lee first day of Spring 🌸 . . . Let's celebrate! Take a deep breath, turn on the MUSICA and let's talk!
In honor of Spring, I was going to give you YELLOW today, the color of sunshine and hope . . . but then I Googled: What is the color of calm, and found out it's BLUE. So we'll save Yellow for next time and go for Calm. Which goes so well with a crackling fire, and slippers stuffing across the carpet.💙 Are you ready? Let's Go!
Look at our sky! Lambs tails!
No leaves on the trees yet, but coming soon: sun on our faces, leaves and blossoms and flowers and warm dirt to play in.
We haven't been out of the house for a week, except for our walk, thank God, so lucky, we have a walk to go on. But we're doing our part to flatten the curve! 
Even putting these blue photos up makes me insta-happy, I can feel the relaxation setting in. You know, we're going to come out of this better than ever!💙 We've been going so fast. Hardly any time for the little things. Guardian angels having trouble keeping up.
This old blue quilt was handmade, tiny little stitches. by someone who stayed home for a very long time. Most things worth having are done that way.💙
Blue and white hand towels, so pretty in the bathroom, but they require ironing! Which is an easy and rather calming thing to do if you're home, and there's a good movie on TV.
This is a photo I found a long time ago, but have never had a reason to put up until now . . . see what being calm brings us? A doll house! Look at that little bed! And the rug!
A drive around New England (back in the good old days) brought us this beautiful blue house!🚙
A blue book! And a good project while waiting for the daffodils to bloom! We just got a new shipment of them!
A sweet blue dishtowel, for cleaning out the glass cupboard . . . such a perfect time for all the at-home projects we've been promising ourselves to do but never take the time.💙
Unexpected, unwanted, unplanned for change, very much like what happened to me all those years ago, can be painful (as I know you know) ~ you think you might not survive, but after a while, a new sort of creativity takes over. When we get small and our hearts turn to home.💙 We're scared, like everyone else, that we won't be able to stay in business. Most of what we do is on-line, but people are saving their money right now and we forgot to sell Susan Branch Hand Sanitizer! For us, like for everyone, it's going to be one day at a time. 
One thing good about Martha's Vineyard being seasonal is that every year when the tourist season ends and everyone goes home, the island has a chance to heal from the summer onslaught. The beaches are quiet, no footprints, no more beer cans in the woods, the roads are empty. It's a breath of fresh air. But our earth never gets a rest in this fast and crazy world. She's been rode hard and put away wet. Money matters more than our girl, our God-given gift. She's resting now, cars and planes and many factories, the world over, have stopped emitting. We have a time-out. Maybe we can rethink what matters to us.💞
We pass one house every day on the dirt road where we walk. Very industrious young people live there, from what we can see, they have a home business selling firewood, and sometimes, it seems, they sell trees. There's a baby that lives there, and a dog. (They are part of our Morning Science, as we divine from what we see, what they do.) We know their dog is going to run toward us and bark his face off, but he won't bite. He's part chicken.🐶
And they always holler a hello, and we always do too. Well, yesterday the man was driving out in his truck, stopped, rolled down his window and said, "How are you two doing? Do you need anything? Because I have seven deer in my freezer and 23 tuna fish!!!" (Exclamation points are mine.) "And you are welcome to anything you'd like. I have a huge garden in the summer, and all the seeds you might want and I'd love to give you some if you like!" It was the longest conversation we'd ever had with him. So kind.💞
The kindness of strangers is everywhere these days. People are serenading each other from high rise buildings! It's going to be hard for every one, and much harder for some than for others, but we're linking arms with each other and the rest of the world and we're going to come out of this better than we went in, more connected for our shared hardships, and shared prayers, our shared GRATITUDE. Works of art and beauty will come from this.💙

And we can start small, because as far as I'm concerned this delicious-smelling cake is a work of art and a thing of beauty. It also says love. In the old days when our society was totally home-centric, you wanted peanut
butter cookies, you made them. It's a good way to be. You want a Milk Cake? You can make it (Click there or go to p. 90 of A Fine Romance). And you deserve it! In these times of trouble we must all watch our diet.💙
And it's time to decorate for spring! Perfect! #StayHome, nurk, and flatten the curve.💙
So, a few "normal" things going on here . . . We did a new printing of A Fine Romance . . . the 7th! It shipped last week, the little engine that could . . .
. . . working its way around the world via word of mouth, sister to sister, friend to friend, wife to husband . . . little joy-book of the English Countryside makes me so proud.💙 I have to say thank YOU for liking it! All my life I'd done cookbooks, this was such a departure my publisher would not take a chance on it. So we had to do it ourselves. I was so scared!💘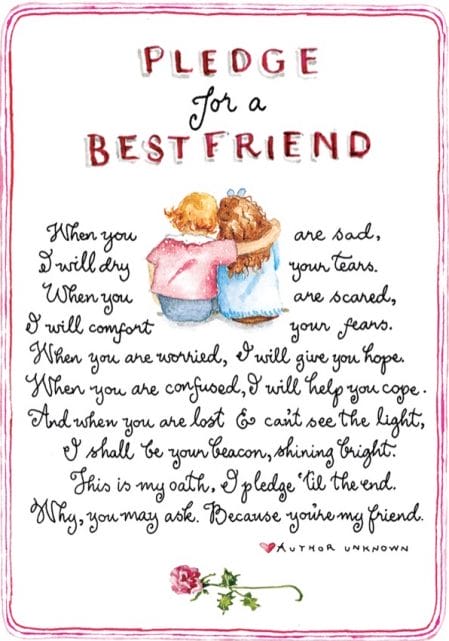 And because we were asked, and because we do listen, we have two new friendship notecards in our web store.❤️
What else? Well, I'm ALMOST done with the 2021 calendars! Only the blotter left to go. I've had so much fun designing them this year. It was the hardest thing choosing the photos for the new photo calendar. I want to surprise you so I won't show you what I chose, but I'll show you a few that got away!
This one didn't make it!!! I know, shocking. But, a secret, I put a little photo of Jack on every single month.👏 He insisted. Me-me-me! BTW he, for one, is thrilled with the coronavirus, loves that we are staying home at his total beck and call, says things like, "THIS is more like it!"😻
This one didn't make it either . . . I was afraid the shadows were too strong and it wouldn't print well. But I do love my billowing man-shirts!
Normally I don't actually care (as you've probably noticed) if a photo is a little out of focus if it's pretty ~ but I sort of do when it comes to a wall-calendar.
And this . . . I love it, tried to squish it in, but no.
And this one didn't make it. If this one didn't make it, imagine the ones that did!🌸
Nope.😲
And believe it or not, not this one either!
Or, this one . . .
And this is my very favorite out-of-focus, but . . . no. I promise I chose some good ones ~ here's a preview of the cover!
And because my calendar publisher is worried what kind of year he is going to have, I thought I should put up the two wall calendars for presale right now. He's placing his order soon, and I want to make sure we have at least enough for our Blog Girlfriends. We should have them in by July! I hate to suggest you think Christmas right now . . . but it's a strange world we're in.
And here's ⬆️ a sneak peak of the April page! See Jack? I snuck him in everywhere!
And now, the cover of the 2021 Wall Calendar:

And a sneak peek . . .
of the November page~which reminds me of this photo:
which hangs on our fridge right now . . .
Days are getting longer now . . . shadows are coming earlier! The world is hunkering down. Sharing their favorite series to watch, favorite books, favorite movies . . .
There's a wonderful website with virtual tours of the most amazing museums in the world. We might as well come out of this thing a little smarter. Remember when Martha Stewart went to prison and came out wearing a cute poncho she knit herself? Making lemonade out of lemons! Let's do it!🍋
Back to work I go darling Girlfriends. Happy Spring! Remember the secret of having it all is believing that you do.🌸 Best of luck, take care, God bless you.💞