As you all know . . . there are
In the spirit of looking like Santa Claus (and even feeling like Santa Claus) . . . It's time for . . .
 It makes about five dozen cookies — perfect for any cookie exchange!
The first thing you need is 2 ¾ C. broken gingersnaps the kind you get at the supermarket that come in a box.  Joe was in the kitchen while I was making these . . . it was his idea that the gingersnaps get smashed between two frying pans, which was an interesting way to do it; it certainly broke them up — but it also made two frying pans dirty (?), so it's your choice, his way, or just break them up with your hands, (p.s. they are going into the food processor anyway) . . .
You can see Joe's broken gingersnaps on the bottom, and mine on top —  There are only eight ingredients in this easy recipe, so I measured everything first.
Into the food processor goes the broken ginger snaps, a half cup of flour and two teaspoons of baking powder (I'll put the recipe at the end of this post to make it easier).
Whirl everything until it's finely ground — then set aside . . .
Put the softened butter in a large bowl; with a hand blender, beat in one 14 oz can of sweetened condensed milk until smooth.
Stir in the gingersnap crumbs, then add 1 ¼C. shredded coconut.
Pour in a heaping cupful of chocolate chips . . .
And the last thing, 1 ¼ C. chopped walnuts. Mix it all together . . .
And drop the batter by rounded spoonfuls onto ungreased cookie sheets, pop them in the oven, bake 8-10 min. until lightly browned.  Cool on waxed paper.  Go outside, take a deep breath of fresh air; now pretend you don't know you, walk back into your house and smell how good it smells.  Don't you just love you? ♥ Exactly as it should be. ♥
I don't think I have to tell you what to do next!  And later . . .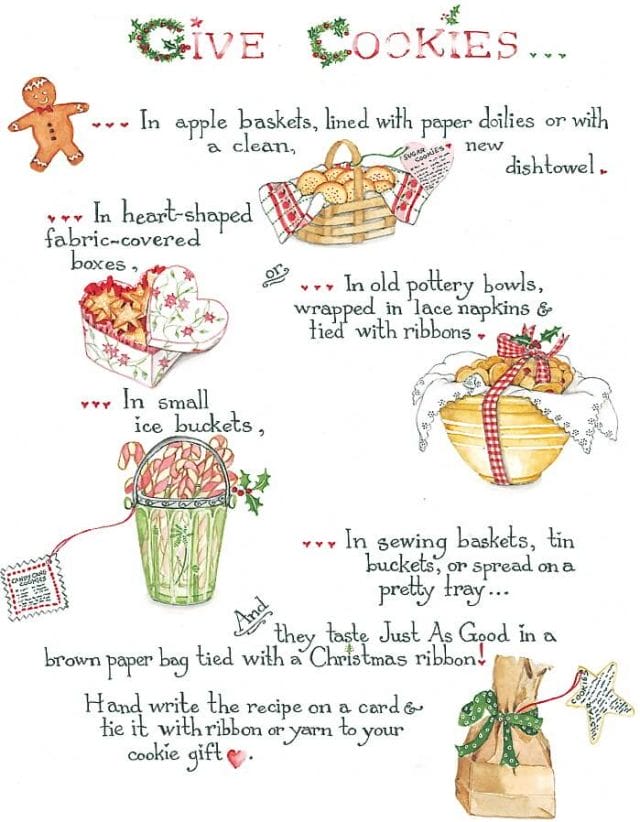 Here's the recipe-
    CHOCOLATE CHIP GINGER COCONUT COOKIES   makes 4 dozen 375°
2¾ C. broken gingersnaps
½ C. flour
2 tsp. baking powder
½ c. softened butter (one stick)
1 14-oz. can sweetened condensed milk
1¼ C. shredded coconut
1 heaping cup semi-sweet chocolate chips
1¼ C. chopped walnuts
Preheat oven to 375°.  Whirl broken gingersnaps, flour, and baking powder in a food processor until finely ground; set aside.  Put softened butter and condensed milk into a large bowl and beat with hand mixer until smooth; add gingersnap mixture to bowl and beat well.  Mis in the coconut, chocolate chips and walnuts.  Drop by rounded teaspoonfuls onto ungreased cookie sheets.  Bake 8-10 min. until light brown.  Cool on waxed paper; store in airtight containers.