First off, the 'maters!
Every kind, heirlooms too, all vine ripened.  Everything so fresh and so colorful, look at this below . . .  just back your truck up and you're ready to go!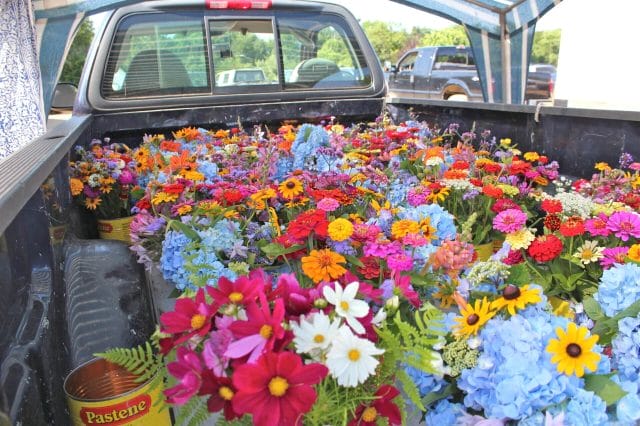 "Earth here is so kind, just tickle her with a hoe and she laughs with a harvest." ♥ Douglass Jerrold
Our farmer's market is traditionally held every Saturday morning next to the old Ag Hall…
Yes, please!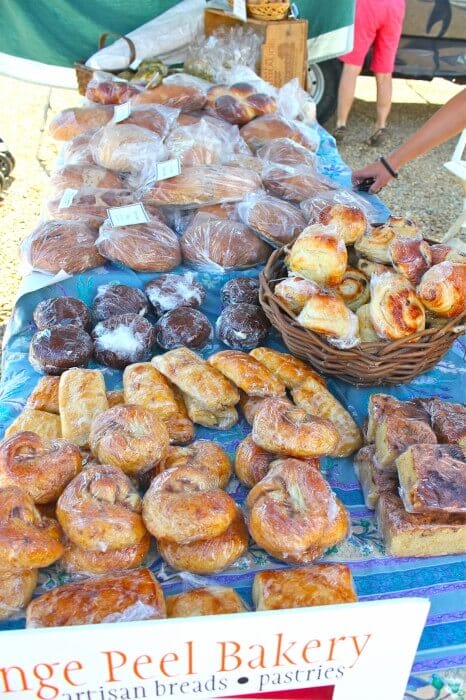 We'll take two of those in the basket to go!
Irresistible; kids hovered over these bright felt balls and hedgehog heads!
Sweet peas, my favorite flower, I wish this computer was scratch and sniff, just this one time!  Sweetest smell in the world.
Swiss Chard!
Honey too . . .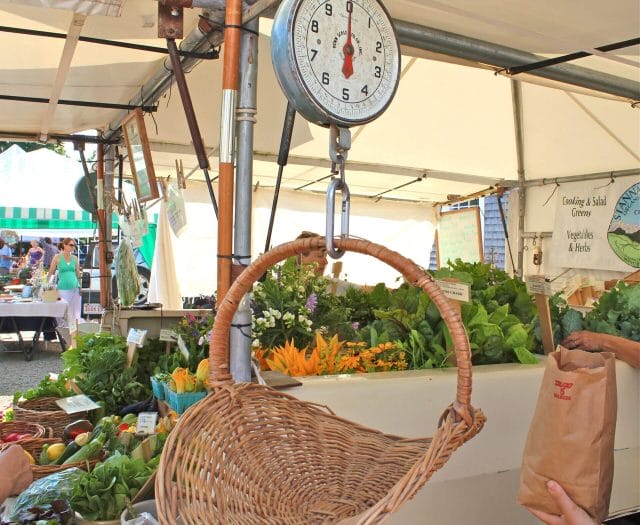 Weigh your things the farmer's market way!
Fresh and beautiful, such a country we live in! Lemon thyme, nasturtiums, basil, squash blossoms, every wonderful thing. ♥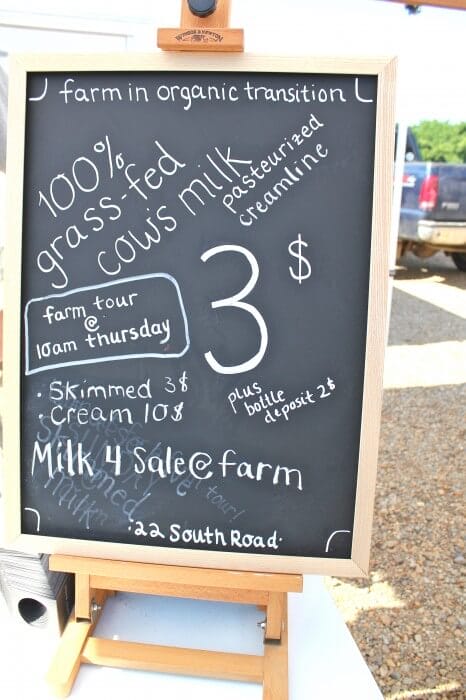 And then this, milk with the cream on top! My cup runneth over!
Home again.  ♥ xoxo Susan