The drama unfolds:  we had just figured out we were going to miss the last ferry boat home; an occasional problem for people living on Martha's Vineyard.  We knew we were cutting it close from the beginning.  We were on the train
coming from Chicago, supposed to get off in Worcester, MA (pronounced Woosta, by the way) at about 7 pm.  We'd hired a car to come collect us (for the two hour drive from the train station to the ferry) and maybe, we hoped, we'd just make the last regularly scheduled ferry.  But the train is two and a half hours late; there's no chance we'll make it.  We have to get a motel for the night and take the first morning boat.  Girl Kitty, expecting us home tonight, would have to sleep alone.  Whimpering noises could be heard.  I petted Joe and told him not to cry. ♥
It was raining when we got off the train; the driver was waiting for us — with our first surprise of the evening; their regular car was out on another job, so they sent a long, really long, embarrassing actually, like prom night, stretch limo to pick us up!  That was fun!  The driver also knew we were too late to make the last boat; we started to tell him what motel to take us to.  That's when we got the second surprise; he told us he had called and found out that if we wanted, for the same price as a motel room, "Captain Jim" was willing to take us over to the island tonight (even though it was going to be near midnight when we arrived) in one of the Patriot Boats (a 24 hour shuttle service to the island which we never heard of before).  OH BOY!!!  We are ecstatic.  What a surprise!  Yes!!!  Sign us up!  Girl Kitty here we come!!!
I'm bound for the island.  The tide is with me.  And it feels like I've never, ever been gone.  ♥ Carly Simon
I know just how she feels!  As we drove across Massachusetts, the storm began to clear, the clouds were racing across the sky, and suddenly the moon peeked into the car window (that's what's in the photo above!).  We felt so lucky.  We were sorry we didn't have champagne because there was a row of champagne glasses, lit up with pink light in the limo; we had lots to celebrate.  We were going home!
We drove through the stormy night, us in the back of the car, in pure luxury (about six blocks from the driver), across the Bourne Bridge onto Cape Cod, and then into Falmouth at almost midnight, down to the dock to where the Patriot Boat was tied.  The car backed right up to the boat, where we start unloading our bags, while I, for the first time, as the wind about blew me off the dock, got a look at the boat that is supposedly going to take us across the deep, deep, really cold and choppy water to the island.  Hmmm, I said to myself.  Wouldja look at that.
At first I don't even think it's a boat.  It takes a moment for me to grasp the situation.  It's bobbing up and down, bumping the dock, making it shudder; the storm has just passed so the wind that blew it away, is now UP; the water around the boat is black and choppy with white caps, and I am questioning everyone's sanity.  Mostly mine.  I begin to hum softly. . . It's way past my bedtime, I'm not thinking well; I'm too giddy with the idea of going home after such a long trip; and too tired to be scared; prudence and caution has left the building.  Joe is saying, "It's OK."  Captain Jim is very nice and he's very experienced.  He does this every day at 4 am, delivering newspapers to the island . . . even through the winter.  When I ask him, "Can this boat sink?" he assures me, "No, it can't."  And of course, Girl Kitty is waiting. ♥
The suitcases are loaded, and we are supposed to go into that little hole, down steep steps, to a row of wooden benches, and experience the trip in a dark room, at sea level, or below.  Right at that moment, in port, the waves lapped at the windows.  I didn't want to think how it would be when we were at sea; I wasn't sure I could handle a submarine experience.  Fifteen minutes ago we were in the lap of luxury, now we were pitching and yawing in the dark briny night; with clanging noises,  blustery waves, and sea spray. The good news is, the big ferry takes forty-five minutes for this trip; on this boat, it will be only twenty minutes. I can do almost anything for twenty minutes.
Goodbye cruel world, I say to myself.  The engines start, we stay outside to take pictures as we pull away from the dock, but suddenly we realize how stupid this is because we can't keep our balance; we aren't wearing life jackets (for some idiotic reason), we're getting wet, and seeing our precarious position, we fall into each other, like the Three Stooges, diving into the hole at the same time.
OK girls, try not to get seasick while looking at these next photos, I held still as I could, but we are rising to the top of each wave, and then slamming down to the bottom, not the best conditions for photography (or anything else), but you will get the gist of the thing.
It was nice to see the moon.  But it was very dark out there.  We didn't stay in the below-sea-water unlit room, we went up to the "pilot house" with Captain Jim, so we had a view out the front windows.  I kept my eyes on the tiny lights of the island twinkling in front of us . . .  we plowed through the waves, going up, down, slam! Up, sideways, down, slam!  And so it went, seawater crashing over the bow, windshield wipers scraping the glass, metal parts echoing and clanking, floor shuddering, my one foot braced against the back of Captain Jim's chair, my arm wrapped around a metal bar, camera in hand, holding on for dear life.
Up, down, slam!
We are not in Kansas anymore.
Look how close we're getting!  Giddiness is beginning to return to my heart.  Home!  I was thinking, If I had to, I could probably swim this!
Our hero, Captain Jim Tietje, getting us to shore.
Docking the boat in the safe harbor of Oak Bluffs . . .
And a civilized cab waited to take us home . . .
We lavish thanks on Captain Jim, we are very relieved, exhibiting a bit of Stockholm Syndrome in our praise and gratitude.  Joe helps cast off, and Captain Jim heads back out to sea; the good ship "Quickwater," sturdy sea-going vessel, all ship-shape, taking him home to his own bed . . .  And us?
We go home too . . .
And Girl Kitty helps us unpack. ♥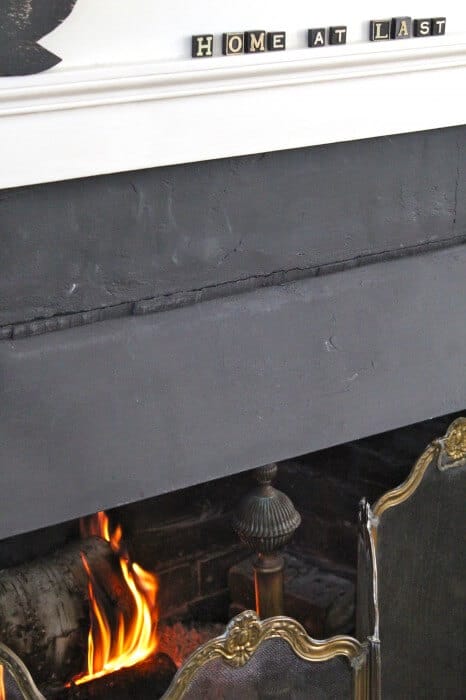 With pomp, power and glory, the world beckons vainly; in chase of such vanities, why should I roam?  While peace and content bless my little thatched cottage, and warm my own hearth with the treasures of home. ♥   Beatrix Potter