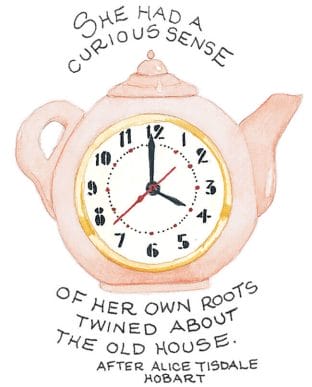 That was GREAT!  Reading your comments about the recipe box, about your recipe boxes, the sweet and touching family stories, your plans and traditions, your wonderful memories; it was like an Autumn tonic. ♥  Take two tablespoons of this a day and counting your blessings will become second nature!  We really are so lucky!
Now I feel all candy-apple-dipped and cinnamon-sugar dusted for the holidays!  Thank you so much! ♥
And now, without further ado, what we have been waiting for . . . the trusty RDM (Random Drawing Machine), will be set into motion:  Let the games begin!  (The waiting will go faster if you click on that and just come right back to this page.)
Yes, it's happening . . . . I hear the gargantuan fake hand swishing around, inside the giant hat, all your names, mixing them up real good  . . . looking for Just the Right One  . . .
Oh dear, it always makes me wish I could do the loaves and fishes trick.  Wouldn't that be wonderful . . . just a never ending supply of recipe boxes and quilts to give away?  But then, we all get to put our counted blessings into this one box, and send it off to put down roots in one of our girlfriends kitchens. ♥ (I know; it's coming; RDM is just being conscientious, looking for the perfect one . . .)
She'll open this box, hearts will fly out and around the room like blowing leaves, going ping! ping! ping! like little bells, giving her whole house a silvery pink aura of girlfriend protection. (That's what would happen if I could have my say about it. ♥)
WE HAVE A WINNER!!!  Are you ready?  Her name is
Congratulations Patricia!!!  So happy for you!!  What she wrote was so complimentary to me, I'm embarrassed to put it here, but I know you will ask!  She wrote,
"You are the inspiration that keeps me going Susan Branch!  Because of you my pantry is now equipped with red capped jars full of yummies — because of you, my family now thinks store bought marshmallows are tacky, and now you have an adorable wooden recipe box that would be so happy in my kitchen!  I adore old wooden anything — all with stories of their own, and lots of love and life still to give.  Thank you for being you, you light up our lives!"
♥       ♥       ♥
(I promise, she didn't win because she's so obviously darling :-), it truly was the fickle hand of fate that chose her!  But the darling part, I could easily say about all of you!  You can see why I love love love this blog!  I have to stop myself from taking the dishes out of my cupboards and the quilts off my beds for giveaways!  Soon I will have to enroll in a halfway house for overly enthusiastic bloggers.  There must be one.
 Hope it's in England!
Then we'll all go.  I'll photograph it and blog it!  ♥
  Alright Patricia, I'll email you the second I finish writing this; you can give me your address, I'll wrap up your box today and send it off on Monday!  Thank you for your sweet words, and to all of you, thank you for being you. ♥  I'm back to work on my new book these days, feeling so inspired!  Farmer's Market for Joe and me today!  And a new Willard starts going out on Tuesday!  Have a wonderful weekend! xoxo me
Ah friends, dear friends, as years go on and heads get gray, how fast the guests do go!  Touch hands, touch hands, with those that stay.  Strong hands to weak, old hands to young; in the heart of the home, touch hands. ♥  (after Wm. H. H. Murray)