Look, Minutia!  A new word for my favorite thing, the small stuff.  Prettiest musica for you!  Singing a song about the place I like best. ♥ You can listen and watch videos at the same time if it's not too crazy for you!  Say Hello to the Honey:
My best littlest thing . . .
XOXOXOXXOXOX
See why I don't get anything done?  I'm at his beck and call.  I really do have  .  .  .
I'm in a piddling mode of mind, doing a little of this, a little of that.  Hanging dishtowels in the pantry to dry . . .
Ooops!  Look at that, how pretty!  I look out the window while making my tea, grab the camera and out to the garden I go to take a picture of the weeping cherry . . . take a big drink of fresh spring air . . . such a bright day!
Then, back inside to iron my kitty scarf to take on the trip.  Jack watched the ironing board set-up with total fascination!  I love the smell of ironing; hot, clean laundry soap (and a little bit of my mom too!).  Doing the kitchen dance. ♥
Thinking about Easter dinner, the centerpiece will be the easy part!  What to serve with the ham . . . one thing for sure, we're definitely having this: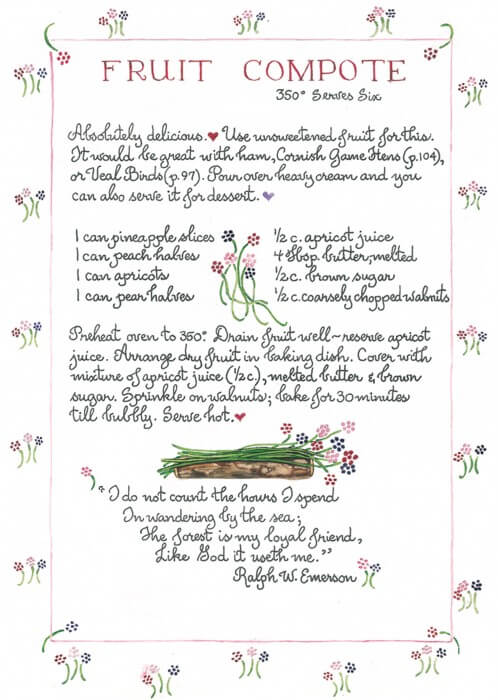 Old-fashioned, delicious with ham,  so easy to make — we only have it once a year, so it's special to us . . . the recipe is in Heart of the Home, if you have it.  What are you making — doing??
XOXOXOXOXOX
I can't seem to stay indoors . . . !  I think you can see why!  Could you smell the wind?  Did it smell like ocean air?  We're only two blocks up from the harbor, out under the weeping cherries!
Did I show you the first present Joe ever gave me, A long, long time ago?  It's an old cuff link from the first Queen Elizabeth; he made it into a charm for my bracelet. ♥  We knew we'd be sailing on one of those boats someday!  (Sooo excited, makes my tummy flutter!)
On our way now, out to our walk, must get our exercise! ♥ Lots of work to do today.  Until later girlfriends,  happy spring day, Happy Passover, Happy Easter, Happy everything! ♥