Hi Girls, Get your giggle ready because we are in delights-ville of Spring and all the sweetness and color and happiness fresh air and new growth can bring!!! MUSICA
This silly boy says Hello!
Green coconut and jelly beans, a star bow-tie and marshmallow teeth!! Who could ask for more!?🌸🌸🌸 I put the instructions to this bunny cake in one of my calendars years ago and I STILL get photos of this homemade charm from our girlfriends! For some it's been passed on, mom to child, and become a family tradition! I think it's because it's the easiest cake EVER, but has all the festive charm of even the most complicated! If you'd like the recipe, HERE it is! It's wham-bam, thank you ma'm, and voila! You get an Easter gold star!⭐️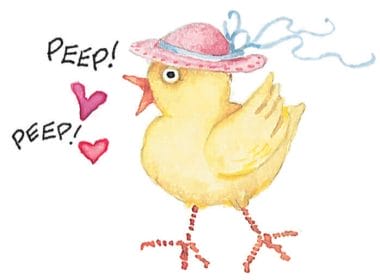 Ran next door to deliver a bunch of daffodils to our new darling neighbors . . . the whole family was there, grandma, moms, dads, children, sisters, nieces, all around the table dying eggs!  It was ADORABLE! They told me the secret to the bright colors is that you put TWO color tablets in each glass of water!👏 Now why didn't I think of that!🤣
I always have to visit Donorama's Nursery in Edgartown this time of year. They put out the BEST displays. It's a treat for the senses! There are still no leaves on our trees, and despite the first blooms of daffodils, the predominant color where we walk in the woods is BROWN ~ so my eyes and nose are beside themselves in that place!🌷🌷🌷 Ahhhh . . .
Just thought I'd throw this in . . . I made it for my mom years ago . . . I painted me and my first two brothers for a greeting card . . . I have always wanted to learn to paint people . . . I practiced on us! Plus, rabbit-rabbit!😁🌷
Time for little spring celebrations every chance you get! Guess what? We were just invited for a May 6th TEA PARTY to celebrate the Coronation of King Charles! This was their invitation below … how could you not be excited? Feeling Inspired????👏 Have a party! It'll force you to clean the house and get some flowers. Gifts for friends! Gold stars! ⭐️⭐️⭐️ ❌⭕️❌⭕️❌⭕️
Yes, I've been painting! Because that's what I DO!

Sooo romantic, it's the colors isn't it! Most delicate in the spring, and vibrant at the same time!
Beatrix Potter was the queen of this coloration. Total inspiration!🧡💛💚💙💝
Like for vibrance . . . look at these TWO flowers in a field of brown. And even though you are listening to a book on your ear pods, how can you not STOP
And take pictures of them? Both up close and further back … because that surprise pop is pure celebration . . .
Can you see them? Now you know why I go to the nursery!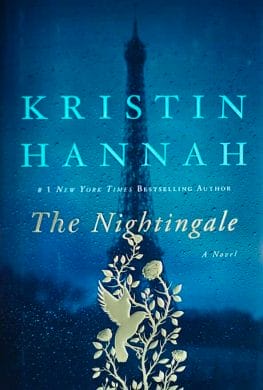 And what were we listening to? This! A historical-fiction novel, The Nightingale, about two French sisters, Isabelle and Vianne along with their friends and family, and everyone in France… doing their very best to survive the occupation of France by the Nazis. Now I know how horrible it was. My review… I loved it and cried my eyes out at the end. At first, I didn't love it. But after a couple of hundred pages, the real action started and even though it is a novel and not a true story, I learned a lot and I now have a thirst for more. Gold Star.⭐️
Reading, while walking with the love of your life . . . joy of joys in the spring!💖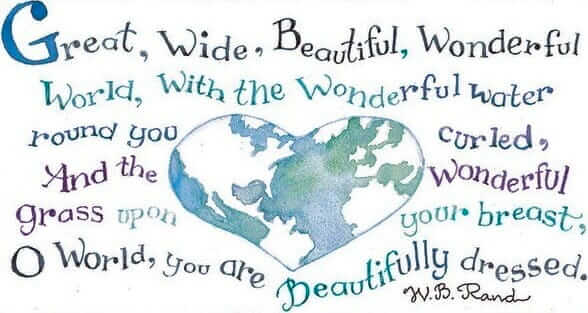 Now here I am, shadow girl, out behind the barn, picking daffodils, all dressed in spring wildflowers!
You see? No leaves . . .
Also, out behind the barn, kitty grave yard. All my girl kitties and man kitties, and my one William T. Aristocat III, are buried here.🌸
And here comes the forsythia!!!
Don't forget
So many little ways to celebrate this time of year … give yourself the beauty that you deserve, the peace of mind and heart, and love every precious moment.
So I'm on a diet again. Exercising like crazy. Feeling good! This time, because everyday starvation no
longer works, I am giving in to the Keto Diet, mixed with a little bit of Intermittent Fasting. If I didn't like clothes so much, I wouldn't do this! But if you see me stop loving clothes, then just go ahead and kill me. It's the way I am, born this way, but fun is fun, and I'm up for it!💖
It's not a bad diet. You get all the sauces and olive oil and mayo you like. Tons of protein, some veg, blueberries, salad dressings, even butter (I haven't gone that far yet) and basically nothing else. I've lost 10 libs. With this glorious weather, plus 10 lbs off, and yes, this IS my birthday today, I am HAPPY!!! (I wasn't going to tell you, but then I couldn't help myself! Doesn't everyone LOVE their birthday? Birthdays make me feel 6 years old!🎈)
When I'm working, or sitting around, or knitting, or watching TV, or whatever, and get an idea, I often just do a quick squiggle in case I go back later and find it has become a full blown inspiration! Like this one I showed you in my last post . . .
And now here she is! I love her! See? Practicing people. She's probably my best one so far. She's been waking me up in the morning and calling me to the art table!🎉 "Give me freckles she screamed!"🤣
Then one day, for at least the 10th time, I was watching the wonderful LINCOLN movie, directed and produced by Steven Spielberg, and thinking how he is a man who is constantly giving us gifts, and this is definitely one of them! Between him and Daniel Day Lewis, and many others, like Tommy Lee Jones, I could watch this movie a million times and never get tired of it. While watching, I was squiggling. 
And I Love Lincoln so so so much, I thought, wouldn't he be good for a calendar page? Shall I paint him? He was Ours! Our Pride! I could practice some more. I could always throw it away if it was awful!
I'm reminded on how much you notice about someone when you are painting them. We became best friends. I love his compassion, the empathy I found in his eyes, the honorableness in everything about him, and his hellbent determination despite EVERYTHING. Plus, the purple tie was the bomb, and he had some good hair! A few years ago Joe and I went to the Lincoln Presidential Library in Springfield, Illinois. Let me say, their website does NOT do it justice. It is SO wonderful. You learn so much! You would love it if you are ever in the neighborhood, but it's worth a trip if for no other reason but the War Gallery Exhibit, which I cried all the way through. Came out of it and there was a museum guard there, dressed in uniform, I said to her, "How can you stand it, how are you not crying all the time?" She nodded and said, "I know.😥" Inspiration is everywhere! 
So, speaking of clothes, have you seen Inventing Anna on Netflix? It's a pretty-much true story about this girl who totally and completely scams New York high society pretending to be what she is not. And while scamming, she is dressed to the nines!👏👏👏 You can see how she got away with it, kinda. Plus, she has this little accent that you get sort of addicted to. We loved it!  
Now for the winner of the geranium giclee giveaway … did you think I forgot? Never! Watching Vanna gearing up for the deep dive into the vat filled with all of your names!
Here's the original that hangs on my dining room wall  ~ the first painting I ever did . . . I thought I'd show you how I framed it
in case you, the lucky winner, want to do that with yours! So let's see what Vanna came up with … the room is filled with ticker tape names, blown up by her fins . . . here's my squiggle of the sinuous, mermaid-like, jet-setting Vanna … soon I will paint her. Note her flowered swimming cap. Today she's in a silver body suit, sleek as a dolphin. And very very beautiful. In the eyes. And our winner is . . . LEE in MI!! (The Lee with the word Butler in her email address, who gave potted geraniums to guests at her wedding!💝). I will write you Lee, and then please write me back and give me your address and this luv-lee giclee will be going your way very soon!
We're all winners today, it's Spring! And here's the newest news on cups . . . they ship first of MAY! Is that perfect or what? While we are celebrating the new King, we get to remember his wonderful mom. (And one guess for which cup I'm drinking out of today! Hint, it's my birthday.😆 🥳)
Guess where we're going? Ever hear of Patriots Day? It's a holiday belonging only to Massachusetts that comes with very big celebrations! Because we are the proud owners of Lexington and Concord and that's where everyone heard the shot heard round the world! 
In Boston, they have the famous Boston Marathon… but in Lexington, on Battle Green, surrounded by houses that were there way back when . . . they have THIS!⬇️
It's a reenactment!👏 I've never been to one!
With drums and muskets . . .
. . . smoke and action, and it all starts at 5:30 in the morning! Mysterious dawn, like Christmas morning! Wearing my warmest Uggs with the bows in the back! It's going to be freezing out there! 
Here's the arrival of Paul Revere! No phones, no texting, only word of mouth, and horseback! And Joe and I are going! We've been to
the area before, right around the corner is Louisa May Alcott's House. The whole area is wonderful and old, and the graveyards of our ancestors speak volumes. Can't wait. Got a kitty sitter for Jack!
We have reservations for lunch here . . . the village pub since 1716!! We'll walk where they walked!
And here's how it looks on the inside . . . my total cup of tea! I adore history, trying to put myself into other days and feel a little of what they felt. 
Well to me, drenched in the beauty God gave us, of the seasons and the sky and the water and the wind, every day is Earth Day.
My last word because it's my Birthday and I have to GO! Wishing you the happiest of Happy Days! With all my Love, Anna Susanna Branchburger III. A mere 76 years old today!