Tomorrow is a big day, the day Blog Daddy turns 92 years young and this is his Birthday Card!  Happy Birthday Dad! Here's some MUSICA just for you.♥
And here he was at the very beginning. John Patrick Stewart Jr.  Cutest little baby in the world. ♥ I love his outfit! Such a sturdy little sitter!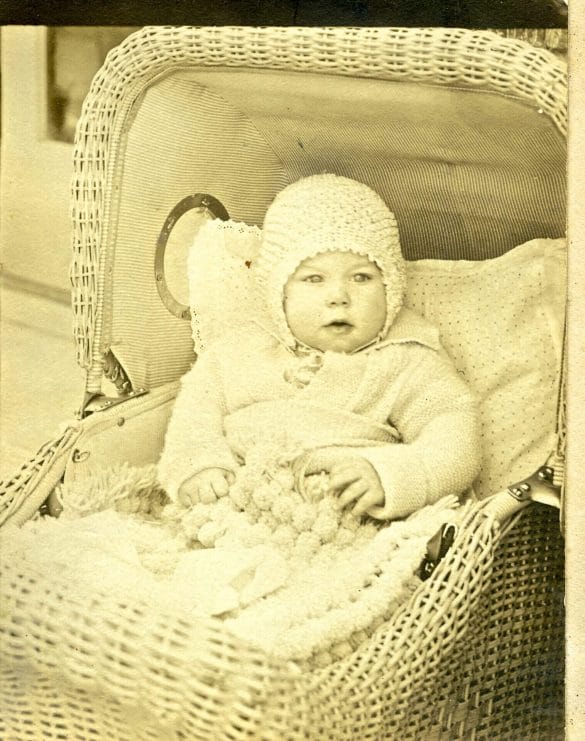 See those itchy fingers? He can't wait to get out of that contraption and into the garage where all the good stuff is kept!  I can just imagine how blue those eyes were.
These photos are from a page in my dad's baby book, and that's his dad's handwriting at the top where it says, "Our darling baby." 
That's Blog Daddy in Hawaii during the war . . . bottom row, second in from right side.  Looking like Frank Sinatra.  It's still two years before he meets my mom. And I don't get introduced to him until a couple of years after that.  

Fireworks for you dad!
Here he is with the first four of his eight children in the backyard of "Smallville" on his 32nd birthday.
I hope you have a wonderful day, Dad, wishing you the very best Birthday . . . and here's one last little thing, something I know you'll want to sing along with . . . MUSICA
Love you dearly Dad!  Wish I was with you . . . but see you soon! XOXO