Hi Everyone! MUSICA? Oui!  Well, that ol' clock's been a-tickin' and suddenly, almost momentarily, we are going to climb aboard the Queen Mary 2 and sail out (following a hurricane, but oh, who cares, oh yeah, me😜) into the deep and churning North Atlantic, wearing our anti-sea sickness bracelets, eating (hopefully), tea-drinking, dancing, sleeping, knitting, diary-writing across the ocean until we get to the port of Southhampton in Jolly Olde England. We go on Thursday . . . this Thursday, ready or not . . .
LOOK 👀at this place! Are you ready for this? A friend of ours sent this wonderful photo from his recent trip to Scotland ~ I thought you'd like to see where we're going.  Not just Joe and me, but you too, virtual travelers, thru the backroads of the English Countryside, all the way up to Scotland . . .👏 We'll take photos and post them as we go so you can enjoy this true-life adventure along with us. We are SO excited!!!!! I mean really! That tiny white spot halfway up this mountain is a house! And the white dots in the "foreground" are lambs. Yes, it's vast. Probably makes you cry from being overwhelmed with joy when you see it (and smell it, and breathe it) in person.  I can't wait. 
Sailing, sailing, over the ocean blue . . . I made the BEST playlist for the trip, I can't wait to get in the car and let Vera Lynn give us a Calgon kind of day . . .
So we've been readying everything . . . planning for the people to come put the storm windows on in another month or so, drying out the basement from the exploding hot water heater debacle (better now than later) . . . making sure the garden is put to bed as best we can . . . it's still going strong . . .

Joe's finishing up the job that our dear friend Paul started when he was here with Rachel helping us celebrate Joe's Birthday! A miracle, that this bannister is repaired before we go. It's only been broken and a health hazard for about three years! Paul, if you see this, thank you. Aphrodisiac City, men at work.💞 It took a village.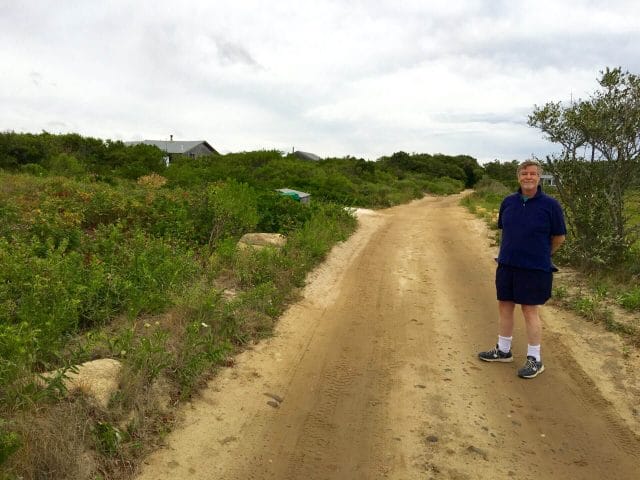 Here's my guy now . . .
We're supposed to be having a hurricane or a tropical storm (no one can decide) today, or maybe more like it, tonight. But we took our walk this morning as we always do . . . and it was just gorgeous, with lots of wind and a fallish chill in the air.  I'll miss this walk ~ it's my spot. Although something tells me we'll be able to find plenty of other wonderful places where we're going!  The photo above looks in one direction, then I turned around and . . .
And this is it in the other direction.  At the end of this road is the water. Heaven?

We stopped and visited our "Creek Friends," Bruce and Gayle, who live down there . . . and this was the view from their amazing porch . . .
Bruce took our picture. Yes, we are happy!

Here we are starting our walk into the woods and back home . . . this is the part of the walk I call "Ireland." Because this is what I imagine Ireland looks like. I'm probably wrong, but there you go!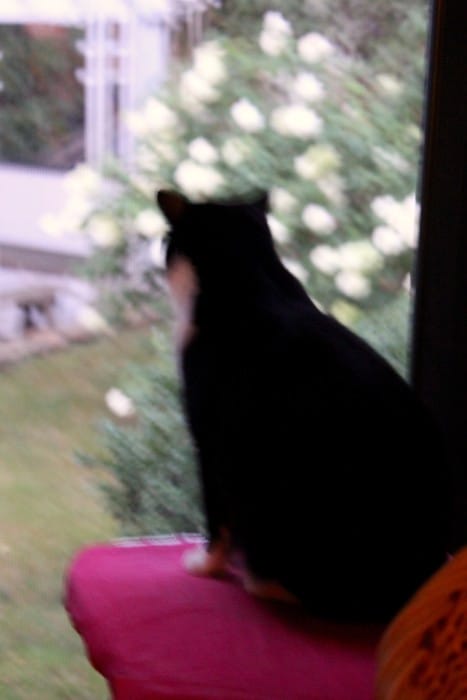 And you know soon I have to leave the little love of my life, Jack Sprat who eats no fat . . .

The one who has more curiosity is his right paw than the rest of the world has in all four of theirs! 🐾🐾
See that rubber band on the book.  Jack does!
Then I added a ball . . . he thinks I'm going to grab him, so he's trying to get it without forgetting that he doesn't want me to do that.
Bo-bo Baby . . . pure personality.
We've loved him since the very first day we brought him home. He is the hardest thing about leaving. (Did I tell you we will be celebrating Thanksgiving on board the ship the last evening on our return trip? It's a long time from now, 2½ months!) Jack is so smart, he can get bored, and I don't want him to wander around aimlessly when Barbara (who's staying here with him) is at work, he needs a lot of attention.  So far, besides Barbara, I've enlisted two other girlfriends to "come visit" and play with Jack.  He has already gotten used to me being home. I adore this cat.  I would take him if I could.
He gathers his toys. He is a hunter-gatherer.  That's like human.
And, there's another problem I'm sorry to have to tell you. That our darling Girl Kitty has gone to heaven. After 15 wonderful years of bringing us love, purrs, laughter, and furry sweetness, our little green-eyed Girl became more and more ill, and crossed the rainbow bridge to kitty heaven.
It was a very bad day, the day we had to say goodbye into her trusting eyes. Poor little thing. Such an elegant little person. I know she feels so much better now, and that's what makes it bearable. I don't know what's worse, losing someone who has loved you, or losing someone you love.😥
Adorable Girl. She made life more fun. She is missed already. We buried her in a pillowcase in the kitty graveyard in our garden, and marked her burying mound with flowers and a heart-shaped rock.
Despite the fact that Girl and Jack couldn't really be called best friends, or even passing acquaintances for the most part . . . and I'm sure being an only child more or less makes Jack's day, still, he must notice that he is alone. So that's why my girlfriends are coming to play with him while we're away.
I have faith in the unseen plan. I trust that all works out exactly as it's supposed to.  Whether I like it or not. My job seems to do the best I can and keep going.
And so, onward and upward, we are packing.  Here are the napkins, complete with ants, and the tablecloth I'm packing for our upcoming BYO Picnic Basket Party in Stourhead,
Wiltshire, at High Noon, on Sept. 18, near the grass bridge. I hope our rental house has a basket to put our picnic in, baskets are hard to pack in suitcases! But we'll get one!  Our picnic is going to be a world thing ~ kindred spirits are coming from everywhere. We'll be toasting Beatrix Potter's 150th birthday ~ the invitation was extended through the Beatrix Potter Society's wonderful (free) online newsletter called Pottering About. And if you can't make it? That's what I'm for. Pictures will be here waiting for you.❤️
Here's how our picnic won't look.
Maybe more like this if I can find a hat like that.
Here's the last one we had at Stourhead. We are not just whistling Dixie about the fun-ness and the beauty and simplicity of this gorgeous place!!!  But I have to say, I've never met a picnic I didn't like.
Lots of packing going on.  I'm in love with these packing squares. Have you heard of them? They are new to me and I've been marveling over them like they are the greatest thing since sliced bread and already both of the people to whom I was waxing poetic knew all about them. So I may be the last on earth to hear of them. But just in case YOU are actually the last on earth . . . these things are WONDERFUL for organizing suitcases. You get four of them in a set, all different sizes.  This is the smallest one . . .
Perfect little, soft, zippered square, and inside are all my scarves folded up.  You know how when you travel your scarves unscramble all over the inside of your suitcase? You fold them a hundred and fifty times but it doesn't help? That can't happen with this. It's like having dresser drawers in your suitcase. This is the scarf drawer! And you can see through the top, so you know what's inside. Just pull it out by its tote-able handle, and there they all are!
Here's the next size up . . . the sock drawer!
All zipped up and organized.  Don'tcha love it?  I still have the T-shirt and jammie drawer and the sweater drawer to go!  But VERY handy. Just pile them in your suitcase and you're ready to go. You can read more about them HERE:
And these, I got two of the big ones, and one little one, for our bathroom stuff. So we don't have to hunt!  Pretty neat huh? I got them HERE . . . and everything comes in other colors.
Here's some of our electrical gear including that heavy boxed transformer. You can't see the extension cord and the power strip, but there's the English hairdryer we bought the last time we were there. So anyway, we're getting organized. I hope you are too . . . you know we plan to smuggle you all aboard and I want you to be ready. Don't forget your fuzzy slippers and flannel jammies and cozy bankies, your diary, your book, and all the things that make you happy. We'll provide the tea and the MUSICA!
And if you get ready early, you can spend a little while listening to the radio . . . I was interviewed by the Good Life Guy last week . . . we had so much fun, I thought you might like to hear it. Just go HERE. I love the radio!
My charm bracelet and the first charm Joe ever gave me . . .
Here's a wonderful poem by our Girlfriend Georgie (@farmgirlgeorgie on Twitter) . . . which she wrote after we came home in 2012, before A Fine Romance was published.
We watched you sail out, 🚢we watched you come home
You told us the tales as through England 🇬🇧 you roamed.
There were cups made by Emma, and beautiful sheep.
Your journey was endless. My when did you sleep?
We laughed 😂 and we cried as we followed your posts.
It's as though we were there, all the time, we would boast . . .
"You should see where we've been. We're going here next."
And every day it got better. 🌄 We were never perplexed!
And soon we will all take this journey again.
You will bring us along with paints, brushes and pens.
The memories you've lived have been captured in part
On paper and bound, 📚 given birth from your heart!💛
Isn't that good? Didn't she do a good job?  I wasn't sure if I'd ever shown you this, but it was too cute not to share. I'll be keeping a diary again this trip🎨, and we'll see if it becomes a Scotland Diary or not!  I'll definitely need to paint us a new map! I packed my art things! Basically, I packed everything! If you need anything, extra socks, a teacup, a pen, laundry soap, or anything, just ask, I'm sure I'll have it with me.
Since I started writing this post, the wind has gotten stronger, the temperature has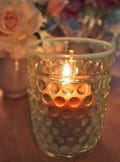 dropped ~ it's cold! And rain is pattering the windows ~ it's getting interesting out there, trees are bending and leaves are flying. I'm in sweater and shawl, it's cozy here and I won't be a bit surprised if Joe makes us a fire! We might be studying our map of Scotland in candlelight tonight if we lose our electricity!
Okay everyone, I could yak all day, but I gotta go pack those other two squares! Won't be long now till Bon Voyage, I'll see you on the ship! You can watch HERE to see us leave the harbor at 5 pm on Thursday. I'll be the teeny person waving madly from the top deck.  Your Pal, Anna Susanna Dana Branchburger the Third who loves you.💕