About My Recipes
(and scroll down for some good ones!)
hen I was trying to figure out how to write a cookbook all those years ago, I knew I wanted to decorate the pages with my watercolors and put in my favorite quotes — I knew I would handwrite it; I wanted it to be "real," like the recipes in an old family recipe box. But that meant my recipes had to be the best in the world (I was reaching for the moon) — they had to be delicious and dependable, many times tried and true — because no one cares about a pretty cookbook if the recipes don't work, right? A cookbook should be something a person depend on kind of like a dictionary.
The dishes should be so good they might go all the way, to the highest of all accolades: "family favorite," and therefore passed down to sons and daughters, sisters and best friends, creating generations of wonderful dinner parties, homey kitchens and successful cooks, providing a great big heart of the home for the whole world! That was what I wanted. Good cooking carries magic in it; a house, big or little, that smells good from cooking, is the place everyone wants to be.
asy, quick, elegant, and delicious" — I said it to myself over and over. I only ignored that phrase a couple of times and it was always with "quick" — because there are a couple of cakes in my books, some with three-layers, with delicious filling and amazing frosting, that had to be included no matter how long they took — my Orange Cake for example; people love it; always worth it for the bonus "kissing of the cook" that goes on after they taste it. Here is the recipe for that, and a few other favorites you'll find in my books. They're guaranteed to please, and make your kitchen the heart of your home.
Remember, Life is short, eat dessert first.

Carrot Cupcakes
Chock full of nuts and fruit, these delicious morsels don't fall apart when you break into them and the frosting is homemade cream cheese; these cupcakes are good enough to give to your children, almost classified as a vegetable if you expand your mind a little bit and are a creative thinker.


Chocolate Mousse Pie
p. 124 Heart of the Home
The crust is a combination of crushed chocolate wafer cookies, fresh coffee granules and butter. The mousse has bittersweet chocolate and creme de cacao in it.

Fruit Compote
p. 59 Heart of the Home
Hot baked fruit with walnuts, butter and brown sugar, to serve as side dish… not too sweet but if you pour over some cream, you could serve it for dessert.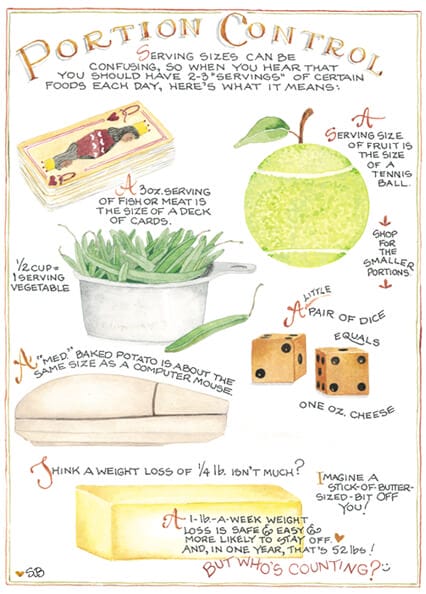 Stuffed Eggs
p. 26 Vineyard Seasons
They are always a nice thing to serve and there are never any left over.

Three Appetizers
p. 11 Heart of the Home
Stuffed red potatoes, Artichoke Dip, and Bubbly Cheese Bites.
Delicious served with Sole Meuniere.

Fresh, tender, spring beats make this salad delicious.

Your basic fabulous fish dish!

Shrimp & Salsa Verde
p.75 Girlfriends Forever Book
This Verde Sauce can also be used on grilled salmon, sliced tomatoes, or roasted chicken. Yummm!
p. 103 Girlfriend's Forever
To make this faster, get all your veggies at the salad bar, already chopped. Wonderful meat loaf, good for sandwiches too.

p. 88 Heart of the Home Book
Makes a gorgeous presentation. Serve with my Beet Salad.
This turns into a fun party when you add the Margaritas!

Lightly floured boneless chicken breasts (or thighs), served with lemon-butter parsley sauce.